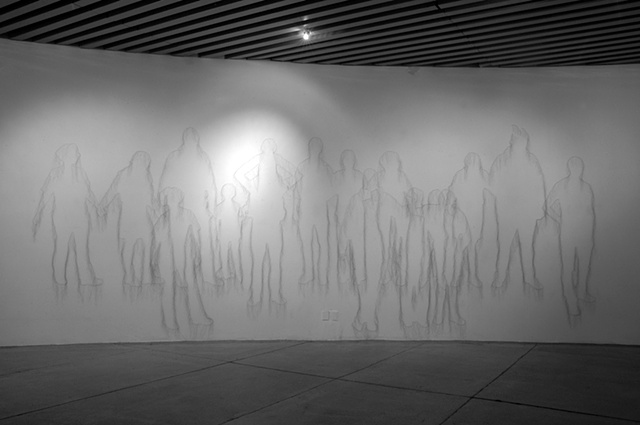 Black/White (version 3)
Human hair and straight pins.
Figures are life-size. Dimensions of installation are variable.
2005
This version of "Black/White" was installed as part of "Sticks and Stones" a group exhibition curated by Dianne Pearce at the Espacio Cultural, Universidad Iberioamericana in Mexico City. Earlier configurations were installed at "Tracings" a group exhibit curated by Vita Plume Artspace in Raleigh North Carolina and at Diagonale Artist-run Centre in Montreal as a solo exhibition.